<
<
Case Studies
Case Study: Lighting the Way
THE CHALLENGE
The LED lighting market has seen significant growth over the last 10 years, and is expected to experience a compound annual growth rate (CAGR) of 12.5% from 2021 to 2028. An LED lighting company decided to take advantage of this exploding market by introducing a new product family. They engaged Distron as their contract manufacturer to provide design for manufacturability (DFM) support and handle the complexities of New Product Introduction (NPI). The customers need was for rapid implementation of the new design to take advantage of the most current LED technology so as to remain the leader in the architectural lighting marketplace.
THE DISTRON SOLUTION
Distron used a variety of techniques to bring costs down, meet customer demand, and improve the overall product.
Vendor Managed Inventory:

By leveraging their supplier relationships and having vendor owned inventory on-site, Distron was able to instantly react and begin production.

Automated LED Binning:

Distron seamlessly worked with the customer to handle the customized binning requirements.

Design Review:

To add value to the PCBA design, Distron made recommendations that resulted in reduced manufacturing cost and improved product throughput.

Lean Manufacturing:

A dedicated lean manufacturing cell allowed Distron to implement a build-to order model and generate further improvements in cost and quality.

Custom Test Sets:

Distron designed and built custom test sets to ensure that the new product functioned as intended.
Packaging: Distron created reusable and environmentally friendly packaging for the LED product.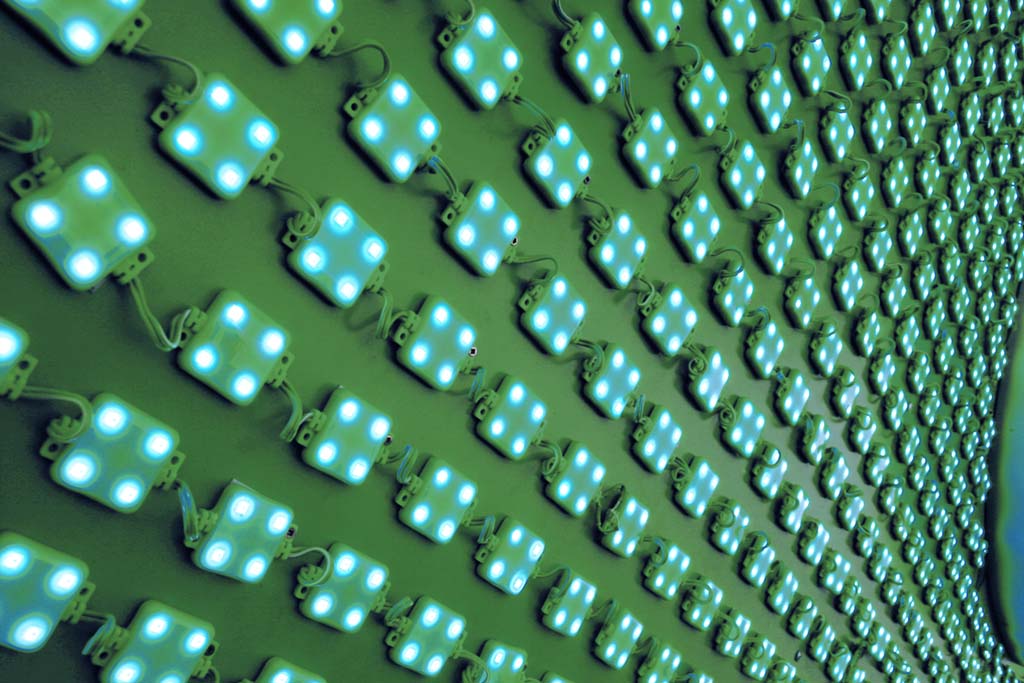 THE RESULTS
The lighting OEM was extremely happy with the new product and ultimately very successful with the product release. The LED Lighting market has reacted favorably to this cutting-edge design and product quality and reliability have greatly improved. These factors have resulted in several high profile project awards increasing the OEMs recognition in the world market. Distron was critical in the success of this next generation product and has proven themselves to be an indispensable manufacturing partner.
Case Study: Meeting FDA Requirements and Satisfying Customer Demands
THE CHALLENGE
A leading medical device company was faced with the need to rapidly redesign and improve a sports-therapy device. There were several major hurdles to clear. First, the product required the submission of a 510(k), like any new medical device. This document verifies that the device is safe and performs as specified.
Second, the product needed to meet customer demand in a short period of time. At the time, the market for wearable medical devices was predicted to double in size over 6 years. (In fact, the market ended up tripling over those 6 years). A short time-to-market is imperative to capitalize on expected gains like these.
THE DISTRON SOLUTION
Here are the specific steps that Distron took to ensure that the medical device company was able deliver a high-quality, FDA-compliant device in a short amount of time.
Selected a third-party designer:

Distron recommended and helped manage a third-party PCBA designer to improve the device's functionality.

Conducted a DFM review with engineering staff:

Research shows that conducting a DFM review early in the design process can help lower manufacturing costs while ensuring that the device has an easily repeatable manufacturing operation. This reduces product defects and improves test yields.

Design and automate an electronic Device History Record (DHR):

To ensure that quality standards are met, the FDA's Quality System Regulation (21 CFR Part 820) requires every medical device to have a detailed attached record which refers to its manufacturing process.

Create product-specific manufacturing cell:

Cell-based manufacturing takes its cues from the lean and just-in-time philosophies. With it, Distron's goal was to produce this medical device as efficiently as possible, on-time and at a reduced cost.

Supported production requirement:

Distron held finished goods inventory and delivered specified quantities as required on demand.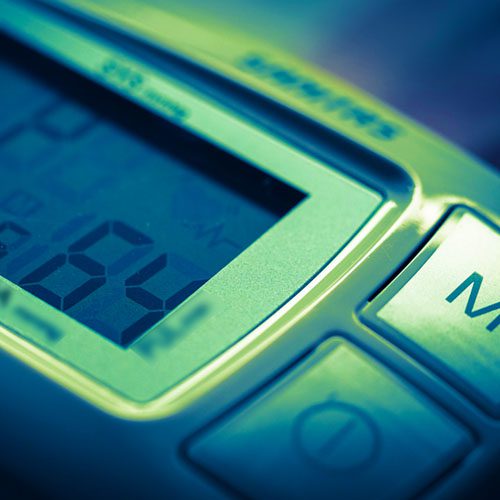 THE RESULTS
As a result of Distron's collaboration with the medical device customer, the product passed the exacting quality standards set down by the FDA. This was helped by Distron's ISO 13485 certification, this ensures that products manufactured at the Distron plant meet or exceed regulatory requirements.
In addition, Distron's cellular manufacturing processes, supported by the Kanban supply chain philosophy, allowed the medical device company not only to meet customer demand, but to meet it quickly. The importance of reduced time-to-market, especially in a rapidly changing industry, cannot be understated.
As a final bonus, Distron was also able to design and manufacture environmentally friendly packaging for the product. This shows a commitment to manufacturing service. Every aspect of the process has been considered, from the product's conception until the moment it is received by the end customer.
Case Study: Making an Outsourced Product Better, Faster, and Stronger
THE CHALLENGE
An Original Equipment Manufacturer (OEM) of ruggedized military power modules, needed to outsource their product in order to create floor space for a new product line. At the same time, they wanted to retain the manufacturing standards that allowed them to pass MIL-STD-810G testing.
Secondly, they needed to find a contract manufacturer that already employed exacting quality standards, cutting-edge equipment and capabilities, and world class supply-chain practices. The OEM turned to Distron.
THE DISTRON SOLUTION
Distron took on the challenge of creating a military-grade custom power supply for their client—and a few other challenges as well. Distron needed to create a version of the OEM product that met electrical specifications and was less expensive.
In addition the power supply was required to perform under extreme conditions and to be delivered at a reduced lead-time. They also needed to duplicate the OEM's manufacturing processes, meeting or exceeding their existing quality standards. Here's how they met the challenge.
Rapid response:

Distron's first step was to create a rapid response team that could immediately begin replicating their OEMs manufacturing processes on Distron's factory floor.

Collaboration:

The rapid response team effectively communicated with the OEM's manufacturing and engineering teams on the client side in order to ensure their standards were met.

Customization:

In order to more accurately replicate the manufacturing processes and device characteristics from the OEM, Distron created a customer focused work cell and customized tooling. This eased the transfer of the manufacturing processes and ensured more consistent results.

Documentation:

Distron was able to implement paperless documentation in order to improve overall product quality.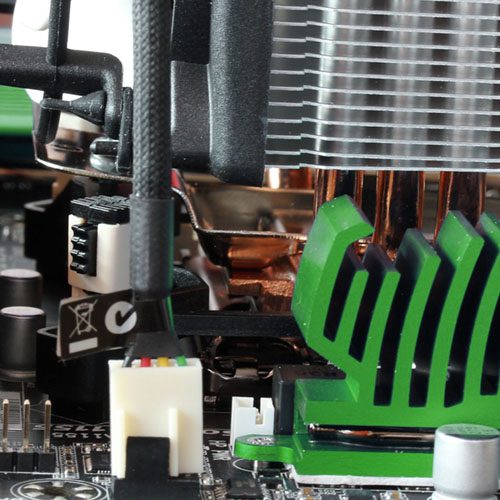 THE RESULTS
Through Distron's collaboration with the OEM, they were able to produce a rugged power supply that performed as well or better than the original. In addition, this product was delivered both faster and at a lower cost, ensuring the satisfaction both of the OEM and of the military.
Distron's success rebounded positively on the client in another respect. The successful collaboration allowed the OEM to complete their goals by allowing them to expand successfully. By creating free space in their current facility, they were able to reduce their own product lead time by 25-30%, while freeing up the resources they needed for new product development.
Additionally, Distron's commitment to high-quality manufacturing shows that an outsourced product can meet or exceed the OEM specifications. It also proves that an improvement in quality and delivery lead-time does not necessarily lead to an increase in cost. Since Distron's expertise extends to both manufacturing and supply chain management manufacturing there's no reason for customers to make sacrifices.
Case Study: Developing a Durable Water Quality Instrument
THE CHALLENGE
Products designed for industrial environments need to be rugged, and water quality analysis devices are required to be especially durable. An OEM designer of water quality equipment needed a manufacturing partner to develop and produce a new product for an international market. They turned to Distron because of their reputation for manufacturing, high quality electronics.
THE DISTRON SOLUTION
Distron was able to assist the OEM customer throughout the entirety of the manufacturing process, from initial design concept through final product packaging.
Engineering for compliance:

Distron designed the new product to meet the customer's RoHS requirements.

Experienced supply chain management:

Through its extensive network of distributors and suppliers, Distron was able to dramatically reduce direct material cost and reduce overall lead-time.

Verifiable quality:

Distron designed and manufactured custom test sets to ensure that the finished devices performed as designed.

Commitment to service:

Distron developed and produced labeling and packaging for the new water quality device.

Advanced manufacturing techniques:

Cell-based manufacturing using a mixture of lean and just-in-time philosophies allowed Distron to efficiently produce this complex device in high volume, at a reduced cost.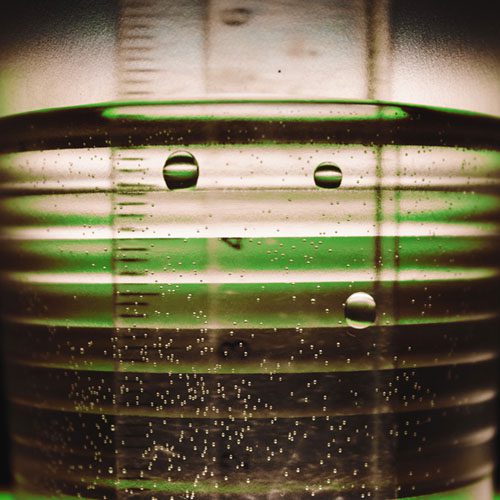 THE RESULTS
As a result of Distron's partnership with the OEM, the final manufactured instrument met the customer's extreme design standards at a cost that was less than anticipated. In addition, the client was able to achieve on-time delivery for their new product release.
In the final stages of new product release, the OEM requested several last minute design modifications. Distron worked with the OEM to smoothly incorporate the changes while having minimal impact on cost and lead time.
This is an example of the way Distron can and will work with OEM designers to seamlessly incorporate changes without negative consequences to cost or time-to-market.