Join Our Team!
Distron Is Hiring
Thank you for your interest in Distron Corp Inc. We are hiring for the position listed below. Please read through the descriptions and apply via the button at the bottom of each description.
Distron is the one-stop shop for electronic contract manufacturing, from surface mount assemblies, to inspection and testing, to product warehousing and fulfillment. We serve industries from the military to the medical industry, to clean tech, lighting, and more. As the present meets the future, Distron is here to stay, and we will continue to deliver high quality products backed by 50+ years of experience.
Current Opportunities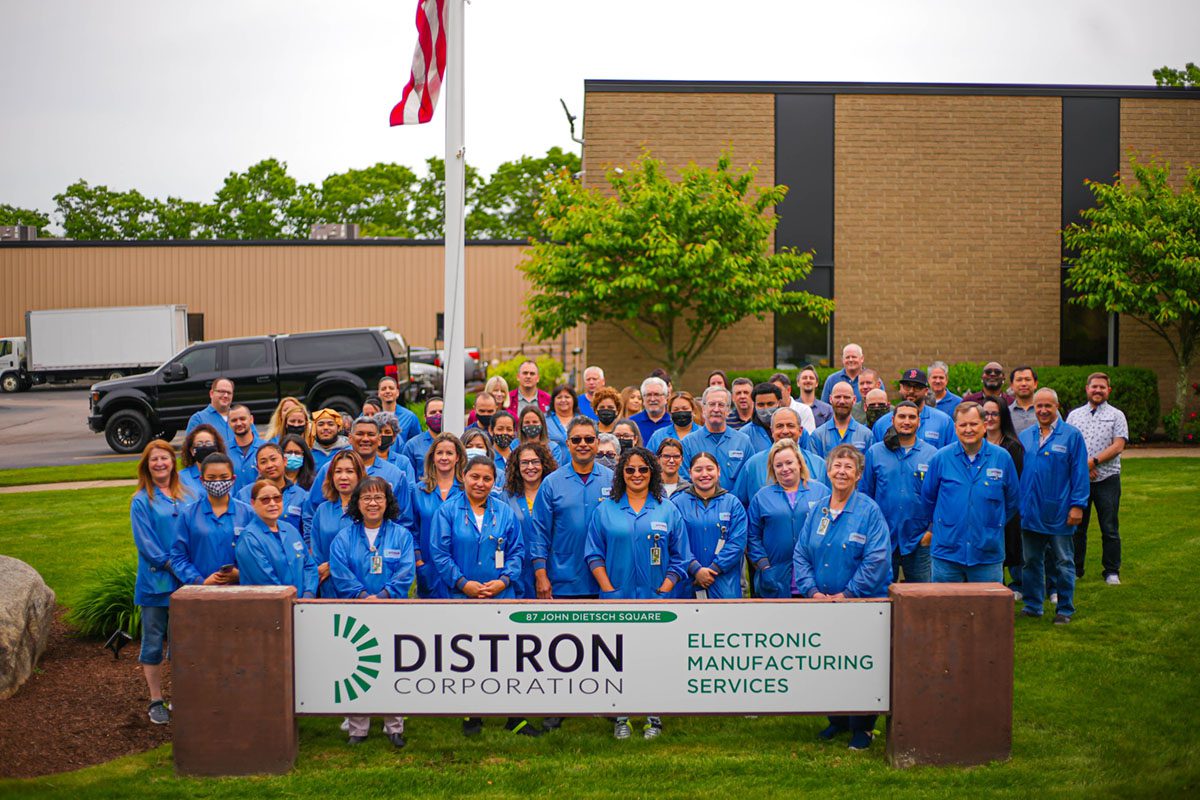 Mechanical Assembly
FLSA Classification:  Non-Exempt
Reports to: Manufacturing Manager
Date: 3/11/2022
JOB DESCRIPTION
Summary/objective
Performs a variety of electronic assembly operations of a repetitive nature to assemble electronic components onto printed circuit boards according to specifications.
Essential functions
Reasonable accommodations may be made to enable individuals with disabilities to perform these essential functions.
Use tools and equipment to make or repair parts and products.
Interpret technical documents, such as diagrams, schematics, blueprints, or other verbal or written instructions.
Work with other members of the line or group in order to assemble products.
Ability to perform metal cutting, drilling, tapping and fabrication techniques.
Ability to perform wiring and cable assembly.
Maintain compliance with established policies and procedures
Competencies
Ability to work with hand tools.
Keep a clean and tidy workspace.
Meet all safety requirements of the company and industry.
Supervisory responsibilities – None
Physical demands
Must be able to lift or move up to 25 pounds
Close vision, depth perception, and ability to adjust focus
Fine motor skills
 Required education and experience
High School Diploma or equivalent
Ability to read and follow verbal instructions in English
Other duties
Please note this job description is not designed to cover or contain a comprehensive listing of activities, duties or responsibilities that are required of the employee for this job. Duties, responsibilities and activities may change at any time with or without notice.
Solder Technician
Reports to: Manufacturing Manager
Date: 3/21/2022
JOB DESCRIPTION
Summary
To install electronic components into various circuit board assemblies according to the Process or Documentation provided.  Solder components and assemble to printed circuit boards utilizing a soldering iron.  Requires manual dexterity with fine motor skills along with high visual acuity.
Essential Duties and Responsibilities
To meet customer requirements using IPC J STD 001 standards
To be able to identify components
Ability to work with miniature to large components that may require visual magnification.
Ability to read and interpret assembly instructions, drawings, and processes
Follow operation sheets per Engineering instructions
Communicate and take direction from Supervisor/ Manager
Maintain the highest level of quality standards at all times
Maintain ESD Integrity within production environment
Ability to work effectively within a team environment
All other job related duties
Test Technician – First & Second Shift
Summary:
Utilizing skills, education and gained knowledge, the individual will test and or program various electronic assemblies.
Essential Duties and Responsibilities:
Test various electronic assemblies to customer requirements using customer supplied test fixtures and various types of test equipment.
Minimum Qualifications:
Familiar with the use of a Digital Multimedia.
PC literacy with spreadsheets and word processing.
Strong verbal/written communication skills and organizational skills.
Motivated, a self-starter and able to work with little or no supervision.
Work Remotely: No