Electromechanical Contract Manufacturing Services
Your One-Stop Shop for Electronic Contract Manufacturing Services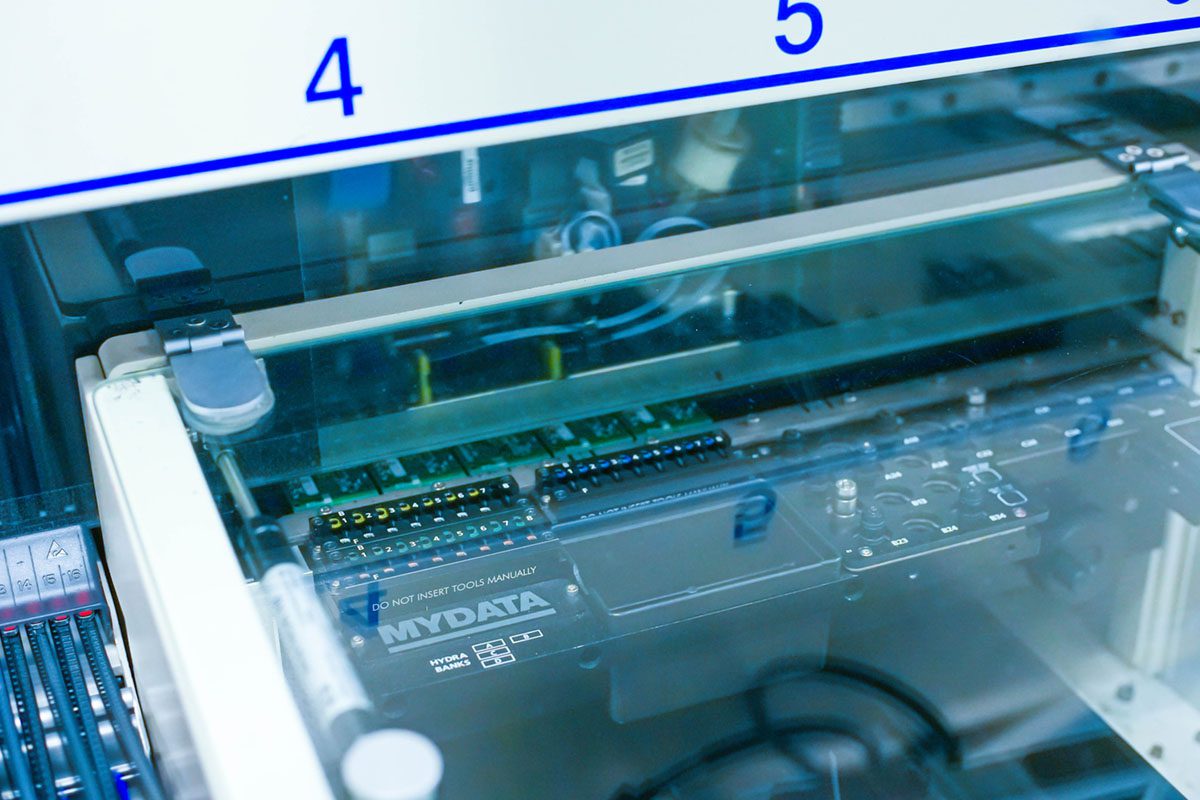 Distron is your one-stop shop in electronic contract manufacturing services. Distron builds quality into every product we manufacture, and we specialize in a wide array of services to meet your needs, including circuit board assembly, flex circuit assembly, and electromechanical assembly.
Distron customizes every program to meet every customer's needs, and we utilize key vendor relationships to minimize cost and time, for maximum efficiency, quality, and turnaround. From customer-consigned material to full turnkey – wherein Distron procures, inspects, and kits the raw material – we ensure high quality at every step of the way, which is why we are approved to the following list of standards: surface mount assembly, Production Standard to IPC610A Class III, ISO 9001 Registered, UL registered, CSA approved, and ROHS Compliant Program. Our core competencies include surface mount assembly, manual and automated thru-hole assembly, cable and harness assembly, electromechanical assemblies, conformal coating, potting and encapsulation, and contract electronic manufacturing services quality systems.
To keep every process rolling smoothly, Distron employs a specialized Program Management staff: this means that all communications move through your PM, as your single point of contact, who can ask your questions, find your answers, deal with rescheduling, give you new product information, handle ECO implementation, make reports, and more. Distron also has experience, capability, and in-house engineering resources to meet any customer's need in regard to DFM (design for manufacturability), DFT (design for test), software and hardware development, electronic manufacturing supply chain management, RoHS Bill of Material conversion, and value engineering. In addition, we offer services such as order fulfillment, depot repair, KanBan programs, and the management of all electrical and electromechanical components such as IC's PCBs and sheet metal via our Manex ERP system. Distron has an integrated supply network with world class supplies, and offshore supply chain capabilities.
Our goal is to help you meet your goals. Our qualifications make it possible.
Put our experience to work for you.
ECM Case Study
An Original Equipment Manufacturer (OEM) of ruggedized military power modules, needed to outsource their product in order to create floor space for a new product line. At the same time, they wanted to retain the manufacturing standards that allowed them to pass MIL-STD-810G testing.
Secondly, they needed to find an electronic contract manufacturing company that already employed exacting quality standards, cutting-edge equipment and capabilities, and world class supply-chain practices. The OEM turned to Distron.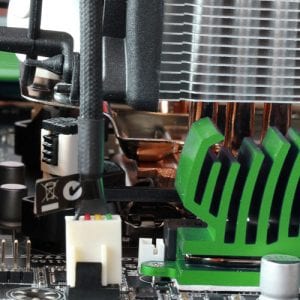 Electronic Contract Manufacturing Services

Prototyping
Through our New Product Introduction (NPI) services, Distron offers rapid proto-typing of printed circuit assembles to help meet the timely need of our customers requirements.

Inspection and Testing
Distron will assist with the design and application of product-specific test solutions. No matter your inspection needs, Distron has you covered.

Printed Circuit Board Assembly
When it comes to circuit board assembly, Distron achieves easy configuration adjustments, rapid setup, and pinpoint accuracy. From SMT to through hole, we can accommodate almost any process.

Product Warehousing & Fulfillment
Storage and delivery are hugely important factors in any electronic assembly services relationship. Distron combines decades of experience with longstanding relationships to meet your warehousing, fulfillment, and warranty needs.

Box Build Assembly / System Integration
Even the most complex electromechanical assemblies can be delivered through Distron's technology, our decades of experience, and our team of trained operators. We manufacture to the IPC workmanship and ISO9001 quality standards in our 50,000 square foot facility.

Supply Chain Solutions
Distron knows the market, can predict where the market is headed, and will keep you ahead of any potential hiccups. We will work with you to tailor a supply chain solution that suits your needs.