Box/Build Assembly | System Integration
Electromechanical Assemblies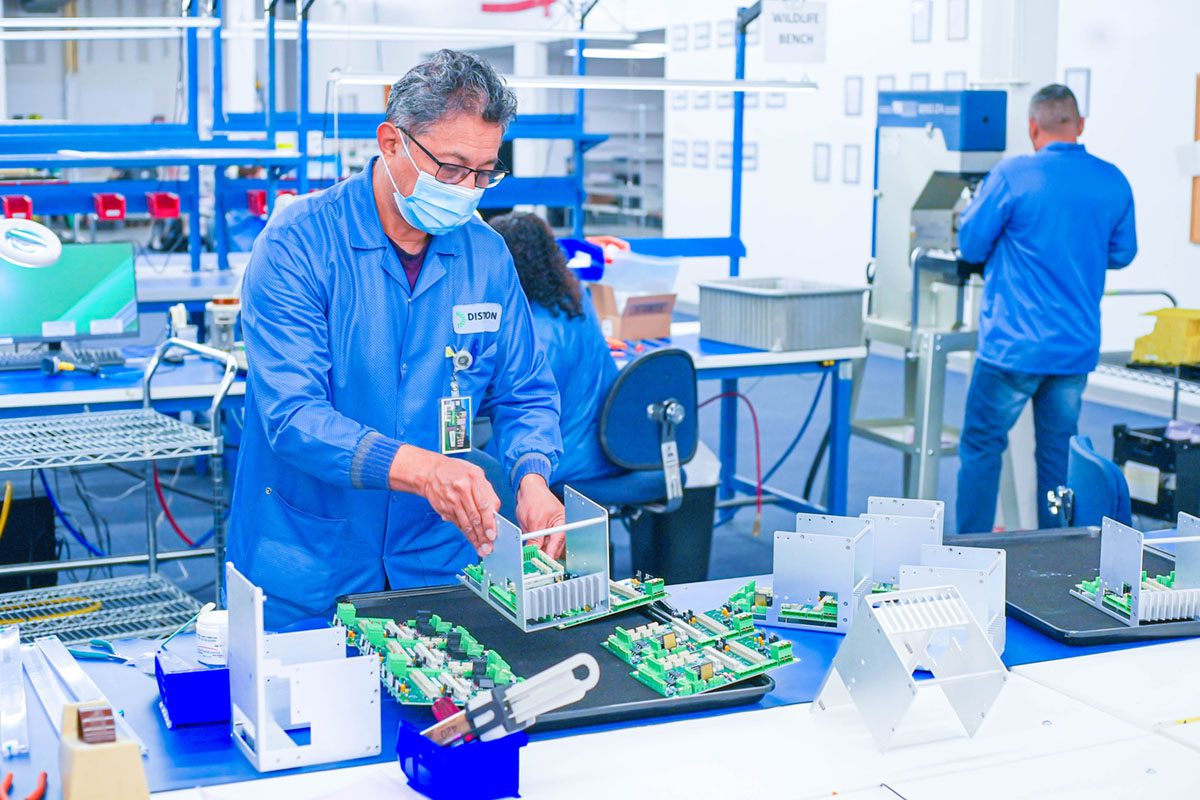 Finding a reliable and affordable solution for electromechanical assembly is a challenge. Doubly so when you're trying to find a local manufacturer who will help you meet your goals, every step of the way. Thankfully, Distron is the reliable one-stop shop for all your manufacturing needs, and even the most complex electromechanical assemblies can be delivered through our technology, our decades of experience, and our team of trained operators. We integrate SMT and through hole technology produced PCBs and flex circuit assemblies – built on site – into electromechanical assemblies for over half our customer base.
Distron has the capabilities for rapid prototyping and extended, high-volume production. Some of Distron's common build items include, medical devices, , optical assemblies, chassis, LED lights and luminaries, Lcable and harness assembly, and power panel assemblies. Distron's long-standing domestic and international relationships allow for more cost-effective material sourcing, while our in-house cable assembly work center is designed to support custom needs. Our in-house quality control is experienced with the final qualification and testing of electromechanical assemblies, insuring a successful final product.
Every project—from the simple, to the complex — carries its own challenges, and needs its own solutions: that's why our engineers will create detailed assembly drawings and process maps, every time, to document the production of electromechanical assemblies.
Our goal is to help you meet your goals. Our qualifications make it possible.
Put our experience to work for you.